Nursery

Nurture the seed and together we will grow
There have been some big changes at Goonhavern Primary School! We recently merged with Goonhavern Pre-School and created 'Goonhavern Primary School Nursery'. We are proud of our setting which is characterised by its warmth, expertise and nurturing ethos. Our aim is to create an atmosphere in which all children feel secure and confident, and to provide a stimulating environment that enables them to thrive.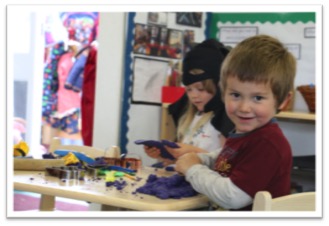 ---
Opening Times:
Monday to Friday 8.45am to 3.30pm

For further details contact:
01872 573224 or earlyyears@goonhavern.cornwall.sch.uk
Follow our adventures on our Nursery Blog...
https://goonhavernnursery.wordpress.com/