Uganda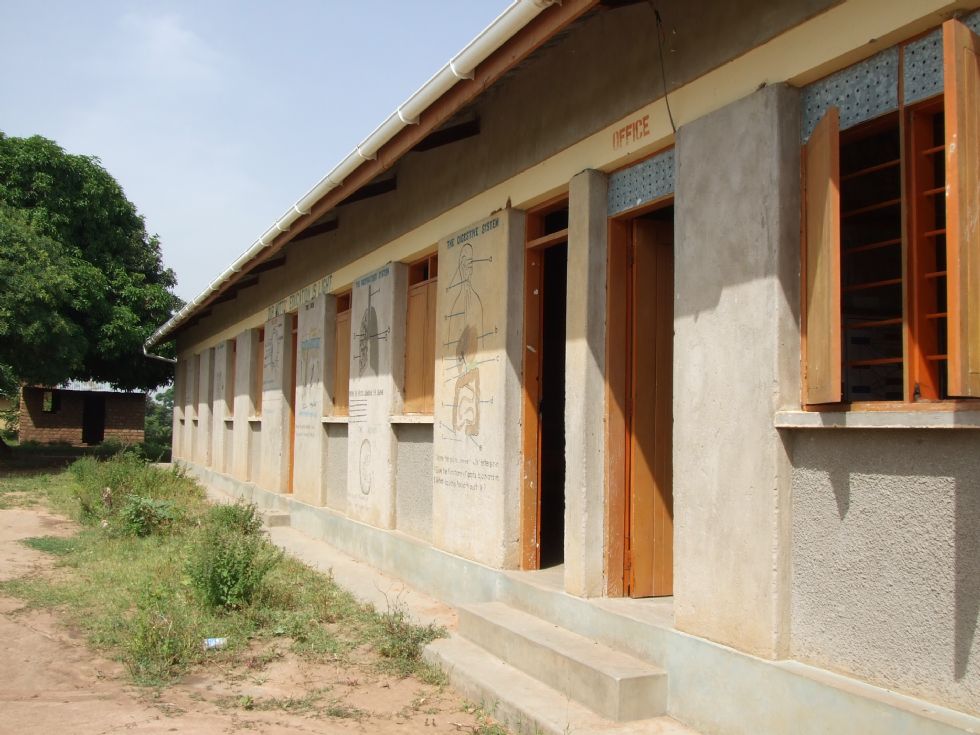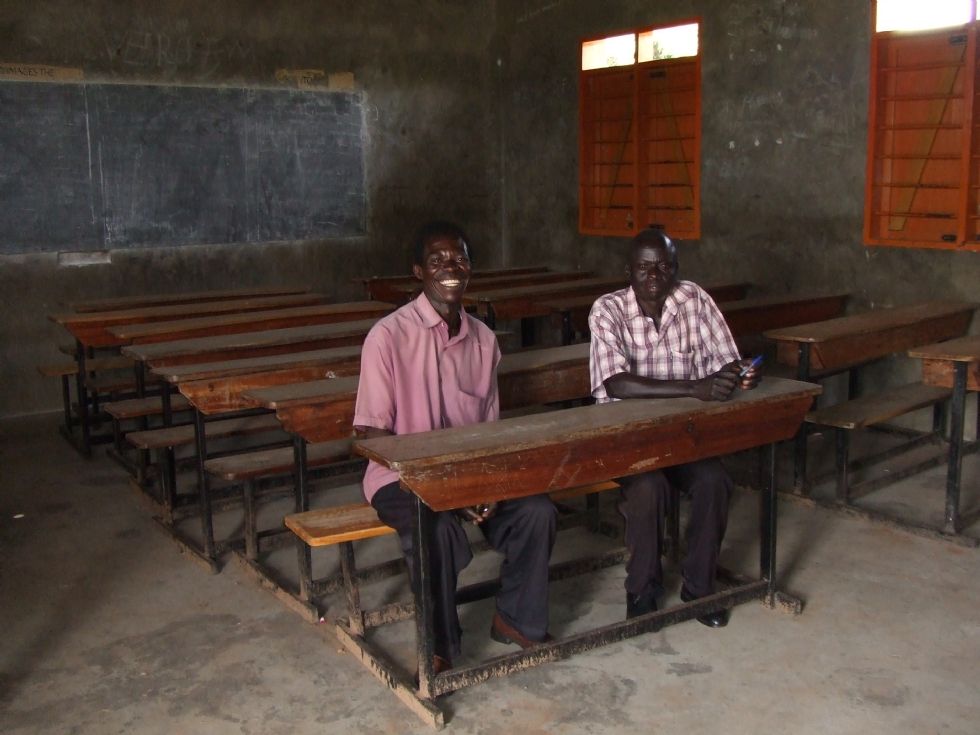 This year we have set up a link with Nyakoli School in Tororo, Uganda and have joined the 'Food for Thought' programme where we have built a 'Keyhole Garden' in school. Children from every class in the school have helped build the garden, plant the seeds and are now watering the plants as they begin to grow.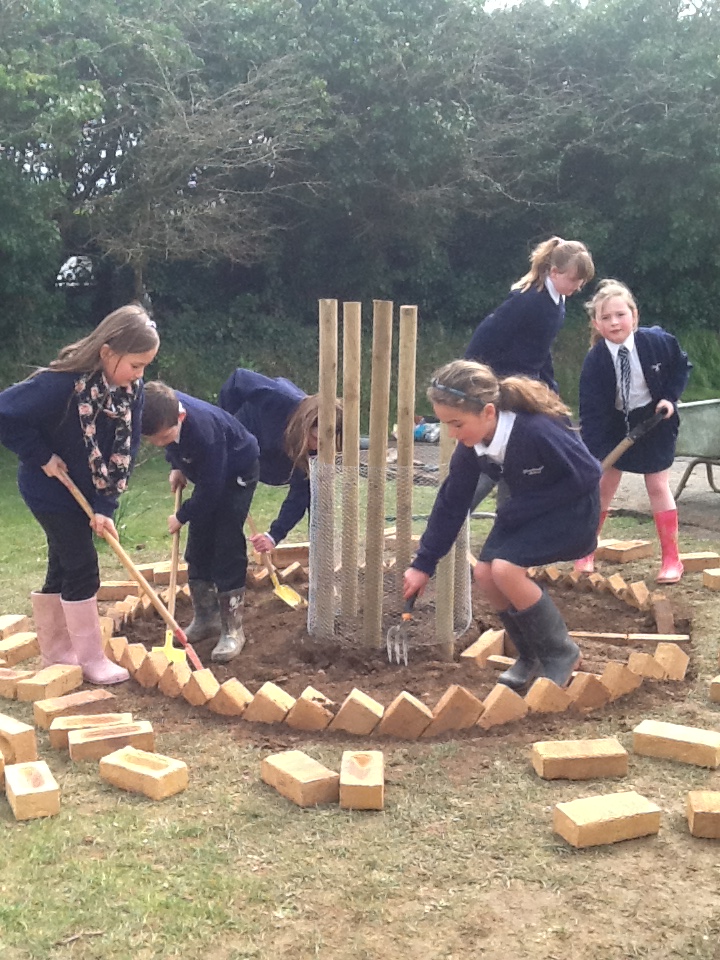 The garden uses sustainable methods (similar to our link school) to grow crops ready to eat. If you haven't already seen the garden, come and have a look and your children can explain how it works. Our link school relies on these sustainable methods to grow enough food to feed the children in school each day.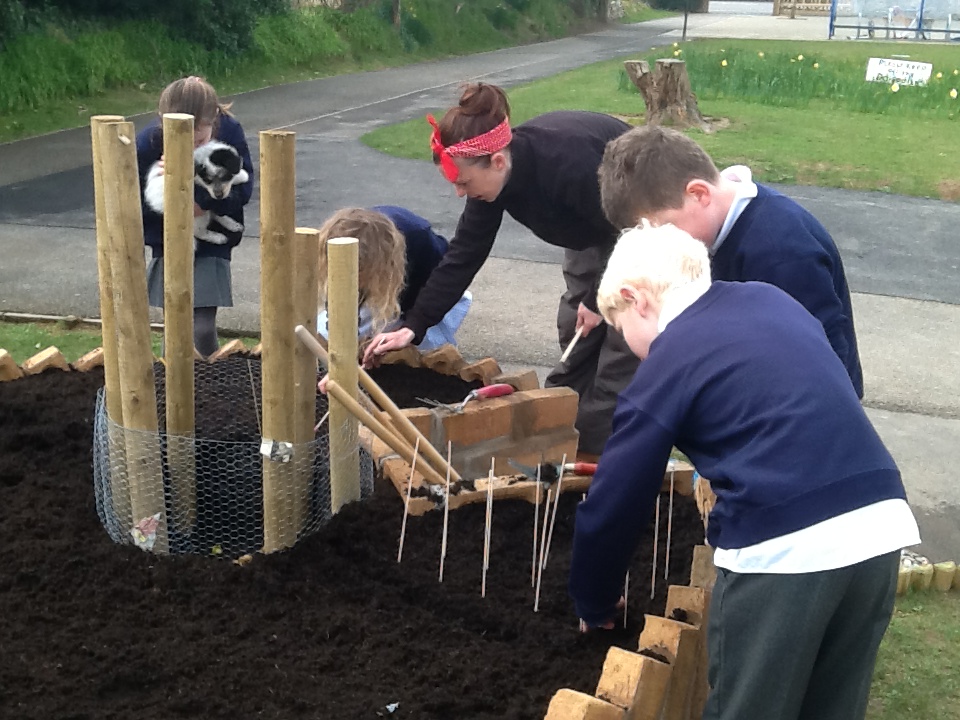 As well as the gardening project, the Ugandan school will be teaching us about life in Uganda as we teach them a little about life in the United Kingdom.

At a later date, there should be funding available for teacher exchanges to strengthen the link further.

If you want to find out more about the project come and have a look at the display outside the hall or speak to Mr Lloyd.
---
Email exchanges with Uganda
May 2013
Dear Head teacher Goon Havern
On behalf of the community of Nyakol Primary School and on my own behalf, I send you our warm and sincere greetings. Thank you very much for linking with us, and I want to assure you that we love you and you are in our hearts. I pray that the Almighty God may continue uniting us as one family.
I am very sorry that since we signed the memorandum of Understanding on 3rd February 2013 with Sue Errington. I had not communicated to you because I had not got your e-mail address and you too had not ours. But since we have exchanged our e-mail addresses I shall be communicating to you so frequently.
However, we received your photographs which were so nice! I showed it to the staff and the pupils and they really love it. The staff comprises of six male teachers and four female teachers totaling to ten teachers. Enrolment is 335 boys and 330 girls totaling to 665 pupils. Our garden teacher is Syrus Omusugu and our Key Farmer Trainer is Madam Beatrice Okumu. I love them because they are so much devoted in their work. Very soon we shall be sending you our termly report and photographs of all activities that we have done this term. I hope one time we shall meet in person, God willing.
Thank you very much.
May God bless you.
Yours faithfully,
Michael Okumu
Headteacher
---
10th May 2013
Dear Head teacher Goon Havern
Special greetings to you, the staff and the pupils' body. I am so grateful to have Goonhaven as our link school. We had taken so long without a link school but now we are so proud of you. Thank you so much for bearing us in your mind. We shall never forget you.
In our community we are receiving too much rain. Every place is just green, people are very busy with garden work. However, at school we have done the following activities:
· We have planted vegetables in our veranda gardens.
· We have one cassava garden.
· We have also one garden of beans.
· We have one garden where we have transplanted tomatoes, eggplants, sukuma wiki and green pepper.
· We also have two gardens of maize and one garden of groundnuts.
All these activities can be seen in the photographs attached. We also have the following activities in our workplan:
· Planting fruit trees for example avocado, mangoes, pawpaws and oranges.
· Planting bananas (matoke)
· Planting pineapples
All the above activities are majorly done by the staff, the Food For Thought Club and the pupils at large, under the guidance of our beloved key farmer trainer, Beatrice Okumu.
However, in all our activities we encounter a number of challenges.
1) There is too much trespass by the animals of neighbours and the people of the community around the school who steal our crops since the school is not fenced.
2) Our children in the club also go to the garden bare-footed which is also a threat to human health. Other wise if we had funds we would fence our school and solve the problems of these trespasses of people and animals which destroy our crops.
Yours in Love,
Syrus Omusugu
Garden Teacher
Head teacher's Remarks:
All what the garden teacher has stated above are true facts.
I remain,
Michael Okumu
Head teacher
---
Dear Michael, Syrus and all staff and pupils at Nyakol Primary School,
Thank you so much for your email and photos, we are really excited to hear from you! Our link with your school is also very important to us and we are looking forward to working with you and making the link stronger.
Our school comprises of 205 pupils and 7 class teachers (2 men and 5 women). We have 7 classes which contain approximately 30 children each, both boys and girls. Goonhavern is a small, rural village in Cornwall, England and is only a 5 minute drive from the sea (I have attached a photo of our local beach, Perranporth). We are very lucky to live and work in such a beautiful place. Some of the children at our school are from farming families that own working farms. In September Class 1 and Class 4 visited our nearest farm to see how food is grown in our local area as part of a Food and Farming project.
Recently pupils and staff have been working hard to build our own keyhole garden in the school grounds (see photos attached). Children from every class have been involved in the building, which was lead by our Year 4 teacher and Global Schools coordinator Mark Lloyd (you can spot him in one of the photos!).
It is now built and each class is responsible for their own section. We are growing:
Class R (4 - 5 years old) - sunflowers
Class 1 ( 5 - 6 years old) - runner beans
Class 2 and 3 ( 6 - 8 years old) - rainbow chard and spinach
Class 4 (8 - 9 years old) - garden peas
Class 5 (9 - 10 years old) - sweetcorn
Class 6 (10 - 11 years old) - carrots
The weather has been quite sunny here in Cornwall recently and things are starting to grow quickly. We have also recently planted apple, pear and cherry trees in the garden which we hope will grow into an orchard in years to come.
Excitingly, we have an opportunity to apply for funding from the British Council to fund a teacher exchange. The program, Connecting Classrooms, will fund travel and expenses for one teacher from each school to visit their partner school. Each school would receive £1500 for the exchange.
If you are able to accommodate us, we would love to arrange a visit to you at the end of this term. Two teachers are very keen to make the trip (one at their own expense and one with funding) as we feel it would be a great way to strengthen our school link. We are very excited to potentially meet you and see your school. We break up for summer holidays on July 19th, so we could visit the week following this (20th July - 27th July).
Thank you again for your lovely email and photographs, we are so pleased to have you as our partner school. If you would like to learn more about our school you can visit our class blogs (this is a website that parents and pupils can visit to keep them up to date on class activities).
Links attached
We look forward to hearing from you.
Best Wishes,
Mark Lloyd (Class 4 Teacher) and Georgie Collins (Class 1 Teacher).
---
Dear Mark Lloyd and Georgie Collins,
Thank you very much for replying our e-mail and for the photos you have sent to us. I have printed them and I will wait when the term opens and show the staff and pupils of Nyakol Primary School.
I was happy to learn that some of the children come from farming families. Our children will be very impressed with this message and will share with their families.
As per your arrangement to visit us, we warmly welcome the idea and request that you go ahead with your arrangements of applying for funding. On the side of accommodation, I have discussed with the Coordinator Food for Thought and we have both agreed that we shall arrange for it.
Send my best regards to all the staff members and pupils of Goon-haven School.
Bye for now.
Michael Okumu
HEADTEACHER
---
Dear Michael,

This is fantastic news! I'm so pleased that you are willing to accommodate us and thank you for generously offering to organise our accommodation. The deadline for applying for funding is on the 28th June. In the meantime we will work to ensure that everything is in place to receive the funding.

In a couple of weeks, the children in Goonhavern School will be beginning a project aimed at sharing what life is like here with you; while learning about life in your community. We are aiming to look at similarities and differences between our cultures and get a better understanding of everyday life. The children will consider the jobs they wish to pursue when they leave school, the food they eat, the clothes they wear, what their families are like and more... Do you think the children in your school would be able to do a similar project? We could then swap the work the children complete. We could post it to each other or exchange photos of the work if this is easier. What do you think?

Also, we will share this information with the children, staff and parents at the school.

Warm regards,

Mark Lloyd