Beach Safety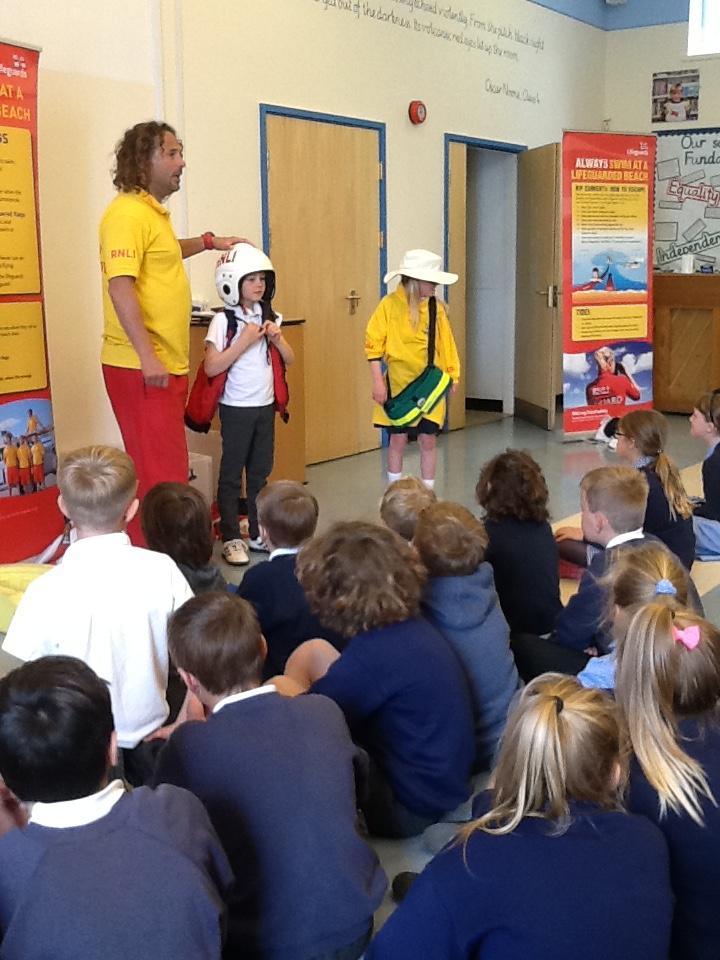 We were very lucky to have a visitor come in to our assembly on Friday 28th April 2017. A lifeguards called Mark, who works for the RNLI and lifeguards at Watergate Bay came in to talk to us about keeping safe on the beach. The first thing he taught us about was the different flags we might see on the beach and what they mean.
| | |
| --- | --- |
| Red and Yellow = | safe for swimming and body boards |
| Black and white checks = | surfers only |
| Red = | DANGER, do not enter the water |
The lifeguard then told us about rip currents. We learnt that they are parts of the sea which travel away from the beach. If you get stuck in one you can try and swim across and then back to the shore or signal for help. The lifeguard made us all practice signalling for help. It is just putting one hand straight in the air and shouting for help as well. We then learnt about keeping ourselves safe from the sun on the beach. Finally, the lifeguard needed some volunteers to try on some of the equipment. We had some brilliant lifeguards and even someone who could drive a jet ski! The assembly was really fun and interactive and hopefully you will all be able to remember a few things to keep yourselves safe on the beach.