Fundamental British Values
At Goonhavern Primary School we actively promote the fundamental British values of democracy, the rule of law, individual liberty, and mutual respect and tolerance of those with different faiths and beliefs. For more information about the active promotion of fundamental British values at Goonhavern Primary School please read our policy below.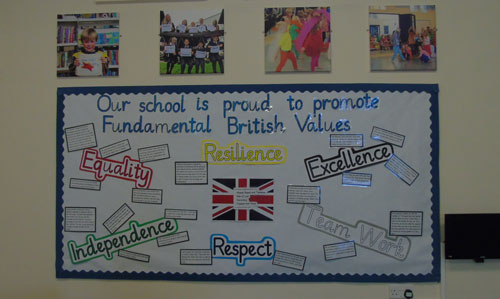 Please click on the values in the menu to sample some of the ways we promote each value. You are also welcome to visit our school and view our displays and our pupils' learning journals to gain a deeper understanding of how our broad and balanced curriculum prepares our pupils for life in modern Britain.