Mixed Football
On Thursday 4th May Mae, Olivia, Jenson, Theo, Ben P, Benjamin P, Vince and Matthew represented the school in the Newquay Year 3/4 tournament at Treviglas School. We played 3 matches against other schools from the Newquay area. They were St Mawgan, Summercourt and St Columb Minor. We won all 3 matches and qualified for the final. In the final we played really well and lost narrowly to Cubert, one – nil. We finished in second place second overall. Well done to everyone that took part. We are extremely proud of you! Thank you to Mr Hayes, Mae's Mum and Will's Dad for taking us.

Written by Jenson
---
Congratulations to Will Marney, Thomas Palmer, Katie Smith, Chloe Walker, Seb Bartlett, Oscar Noone, William Wright and Joe Baker who came 3rd in the Macron football festival at Newquay football club. On Wednesday 22nd March 2017 the children had to play 3 group stage matches against St Columb Major A, St Columb Minor B and Indian Queens A. They won two matches and drew one, resulting in them finishing top of their group! In the finals group they played against Wadebridge, St Columb Minor A and Cubert. They drew one match and lost two matches.
The children also participated in a skills event. They had to dribble around cones and shoot the ball into a small target goal. Each child's time was recorded and then added together to give a team total. Our total was the quickest and we won £100 for the school to purchase sports equipment. Will Marney also won a first prize medal for being the quickest overall. Well done to all of the children and thank you to Mr Hayes and Will's Dad for taking the children.
---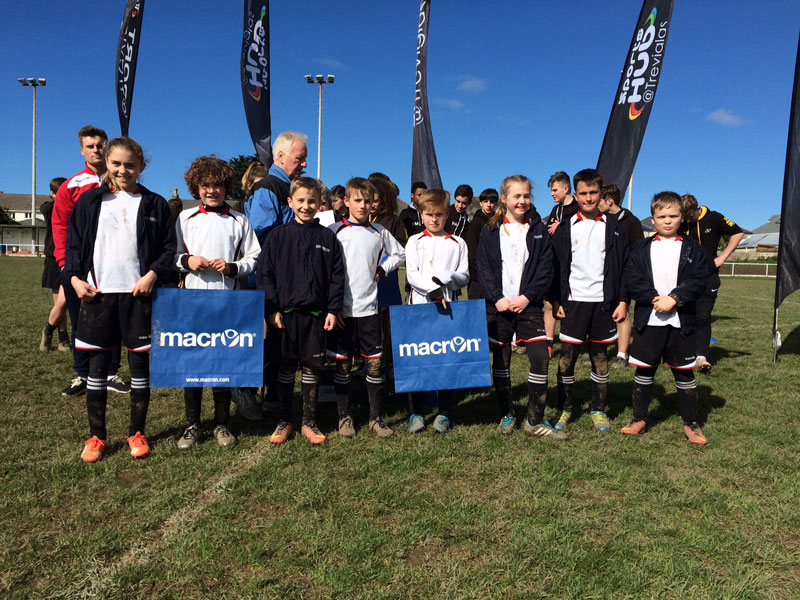 On Wednesday 15th March 2017 our year 5 and year 6 football teams played in a football match against Polwhele School.

The teams were as follows:

Year 5: Wilf, Albie, Oscar, Jake, Amos, Morris, Finley and Harvey

Year 6: Joe, Seb, James, William, Will, Thomas, Freddy, Zack and Max

The year 5s won 2 - 0 and the year 6s won 15 - 1. Well done to both teams and thank you to Polwhele School for making us feel so welcome. Thank you also to Mr Hayes, Will's Dad, Morris' Mum, James' Mum and Albie's Mum for taking us.

Written by Morris
---
On Wednesday 1st March 2017 Joe Baker, Seb Bartlett, Chloe Walker, Thomas Palmer, Will Marney, Katie Smith, William Wright and Oscar Noone represented the school in the Newquay football league at Treviglas School. We played 4 matches against other schools from the Newquay area. They were St Columb Major, St Columb Minor, newquay Junior and Indian Queens. We won two matches, drew one and lost one. We finished second overall on goal difference. Well done to everyone that took part. We are extremely proud of you! Thank you to Mr Hayes and Will's Dad for taking us.

Written by William Wright
---
Congratulations to Jake Muller, Casey Lye, Amy Diamond, Alex Bulford and Leo Corsico-Piccolini who came 2nd in the Newquay Sports Partnership Key Stage 1 mixed futsal festival. On Wednesday 18th January 2017 the children had to play 4 group stage matches against Cubert, St Columb Major, St Newlyn East and Trenance. They won all four matches! In the final they played against Bishops and lost 2 - 0. Well done to all of the children and thank you to Miss Dawe and Amy's Mum for taking the children.
---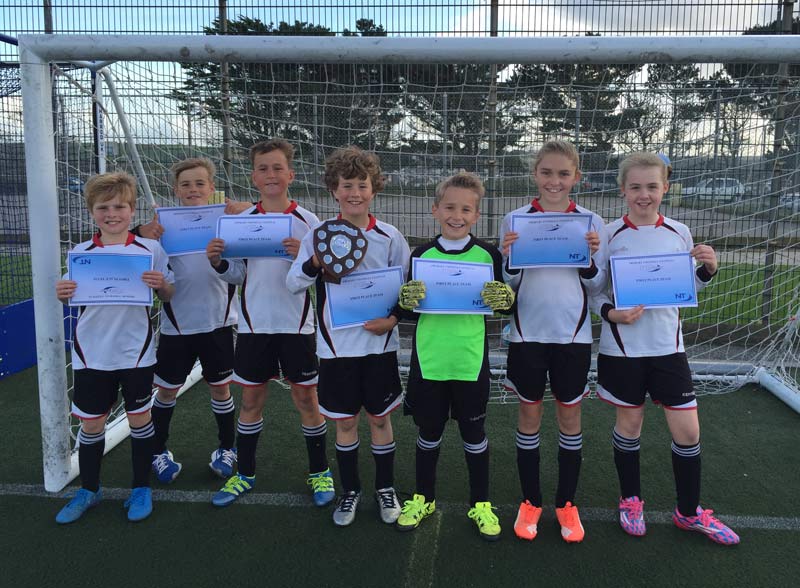 On Tuesday 18th October 2016 Joe Baker, Seb Bartlett, Chloe Walker, Thomas Palmer, Will Marney, Katie Smith and Oscar Noone represented the school in the Newquay Tretherras year 5/6 football tournament. We played 4 matches against other schools from the Newquay area. They were St Newlyn East, St Mawgan, Cubert, and St Columb Major. We won all of our matches and made it through to the semi final. We played Newquay Junior in the semi final and won 3 - 0. In the final we played against Perranporth and won 4 -0! Well done to everyone that took part. We are extremely proud of you! Thank you to Mr Hayes, Will's Dad and Joe's Mum for taking us.

Written by Will Marney
---
On Wednesday 28th September, Tobey, James, Freddy, Cameron, Morris, Amos, Alfie J, Maddie, Jalinda and Reece took part in a football tournament at Treviglas School. They were mixed up into teams of 7 with children from other schools in the Newquay area. The other schools that took part were Newquay Junior, Bishops, St Columb Minor, St Columb Major and Indian Queens. The children had lots of fun and Maddie was in the winning team! Well done to everyone who took part and thank you to Mrs Grieve, James' Mum and Morris' Mum for taking us.

Written by Tobey Mazouni