Perranporth Community Art Project
http://perranporth.j2webby.com/?page_id=3089
Two designs by Goonhavern pupils were chosen to be made into flags by Lucy Birbeck. A massive congratulations to Francessca in Year 4 and Emily in Year 5! The flags were unveiled at Seiners in Perranporth on Monday 6th May and will be visible on the sea front all summer. They look amazing...you must go and have a look! But if you can't wait here is a little taster...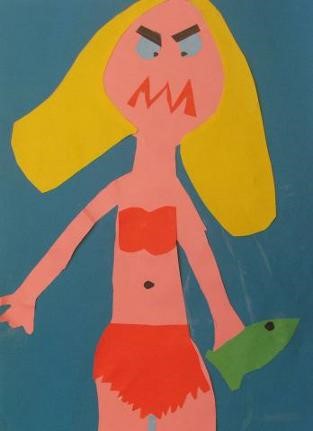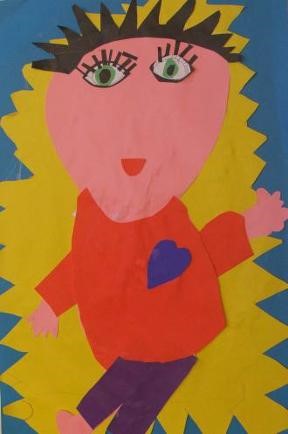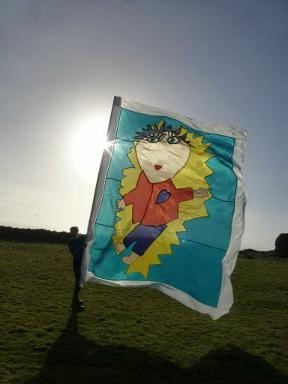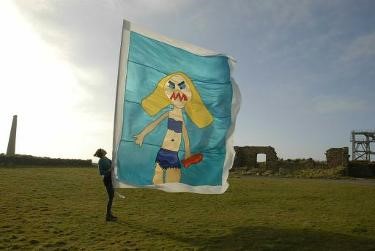 All of the designs that were done are being made into a banner for us by Falmouth University and will be up in school very soon...watch this space!
We are currently taking part in a community art project involving local schools and community groups, Falmouth University and the local artist Lucy Birbeck. Lucy, who specialsises in making flags and banners for art installations and festivals, is helping us to design our own flags based upon local Cornish stories. Along with a team from Falmouth University and Ellie Smitheram from Perranporth Primary, Lucy will choose 12 designs to create into flags. These will then be displayed on Perranporth beach front for all to admire this summer!
8 children from each class spent the day listening to stories, drawing their designs and then developing them into brightly coloured paper versions. Have a look...they are wonderful!
To find out more about Lucy Birbeck and view some of her work visit www.lucybirbeckflags.com