St Newlyn East Flora Dance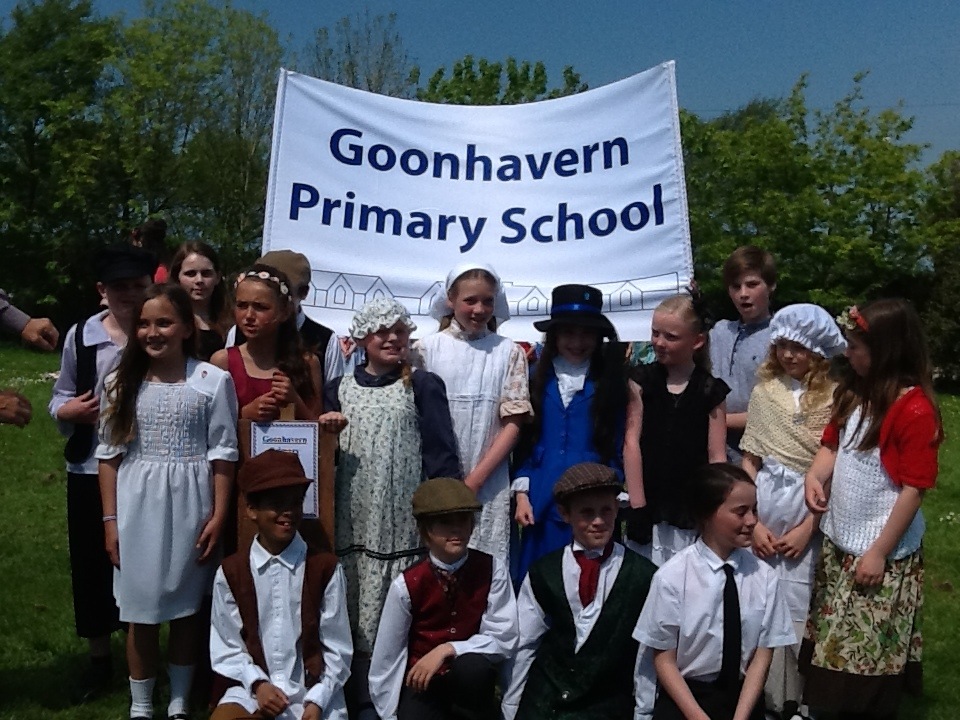 On Saturday 17th May Freya Sanwell, Finley Williamson-Bates, Eowyn Lord, Ben Belford-Forbes, Katie Taylor, Jack England, Ben Stephens, Morwenna Taylor, Lottie Bartlett, Matthew Walker, Ella Waterhouse, Aysha Bennie, Lucinda Hawken and Elenka Zwozdiak participated in the annual flora dance in St.Newlyn East.
There were a few other schools there: NewquayTranance Learning Academy, St Newlyn East School and St Columb Minor School.
It was a beautiful day and we danced around the streets of St Newlyn East wearing our Victorian costumes. We enjoyed the refreshments in the village hall and the music played by the Indian Queens band. At the presentations we were awarded third prize. We would like to thank Miss Gurney and Mrs Grieve for coming along to watch us.